Hackerone

发布时间:2021-11-24 09:07:46 作者:安全点 出处:安全点
Hackerone is one of the top security testing platforms. It can find and fix critical vulnerabilities. More and more Fortune 500 and Forbes Global 1000 companies choose HackerOne as it provides fast on-demand delivery. You can get started in just 7 days and get results in 4 weeks.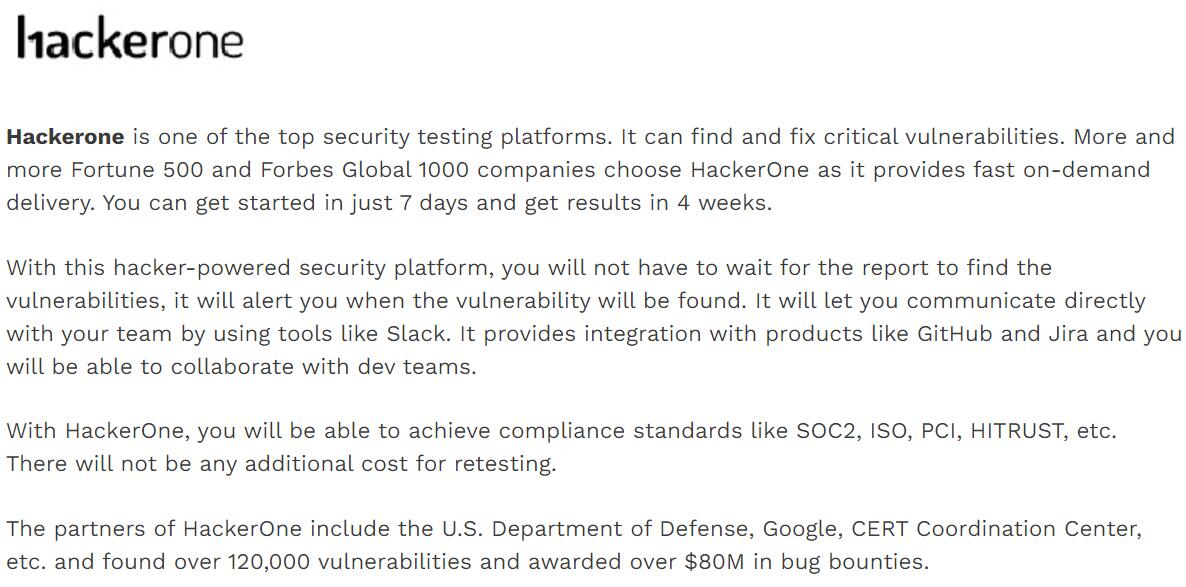 With this hacker-powered security platform, you will not have to wait for the report to find the vulnerabilities, it will alert you when the vulnerability will be found. It will let you communicate directly with your team by using tools like Slack. It provides integration with products like GitHub and Jira and you will be able to collaborate with dev teams.
With HackerOne, you will be able to achieve compliance standards like SOC2, ISO, PCI, HITRUST, etc. There will not be any additional cost for retesting.
The partners of HackerOne include the U.S. Department of Defense, Google, CERT Coordination Center, etc. and found over 120,000 vulnerabilities and awarded over $80M in bug bounties.