Intruder

发布时间:2021-12-03 08:24:23 作者:安全点 出处:安全点
Intruder is a powerful vulnerability scanner that finds cybersecurity weaknesses in your digital estate, and explains the risks & helps with their remediation before a breach can ***ur. It is the perfect tool to help automate your p***ration testing efforts.
With over 9,000 security checks available, Intruder makes enterprise-grade vulnerability scanning ***essible to companies of all sizes. Its security checks include identifying misconfigurations, missing patches, and common web application issues such as SQL injection & cross-site scripting.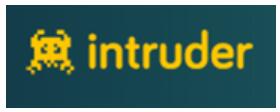 Built by experienced security professionals, Intruder takes care of much of the hassle of vulnerability management, and thereby you can focus on what truly matters. It saves you time by prioritizing results based on their context as well as proactively scans your systems for the latest vulnerabilities so that you don't need to stress about it.
Intruder also integrates with major cloud providers as well as Slack & Jira.